Today for my top 10 I give you my top 10 favorite recent pictures of Alaena:
Just kicking back, this may be one of my favorite pics all time of her:
Bring on the grub! She may not have gained weight very fast, but she is serious about some food!
Crawling, this is a rare site. Normally she is trying to walk around things, so my crawling pic opportunities are rare!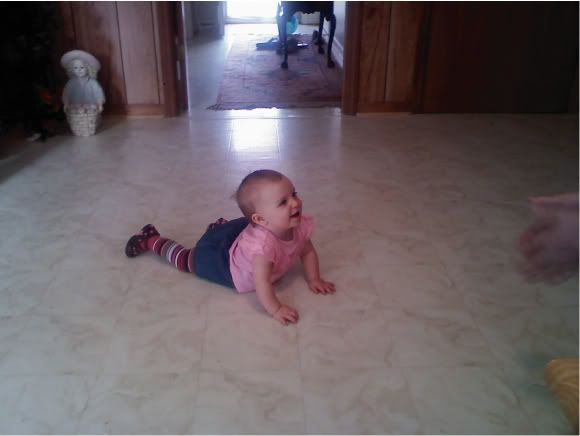 Excited to see mommy! That is the smile I come home to every day. And the smile that makes it SOOOOO hard to go to work in the morning.
Ma, put the camera down! I'm trying to eat!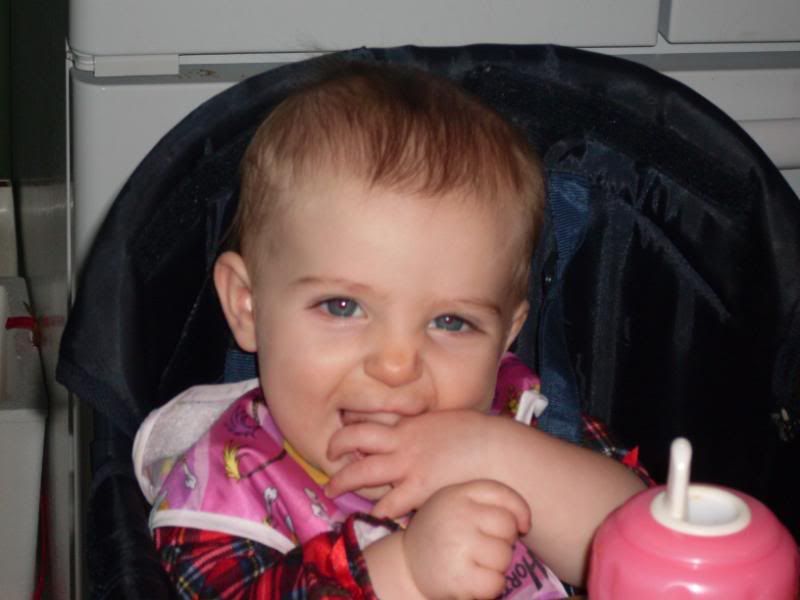 Hmmm...if I'm really sneaky, maybe I can get this block from the nursery into my diaper bag...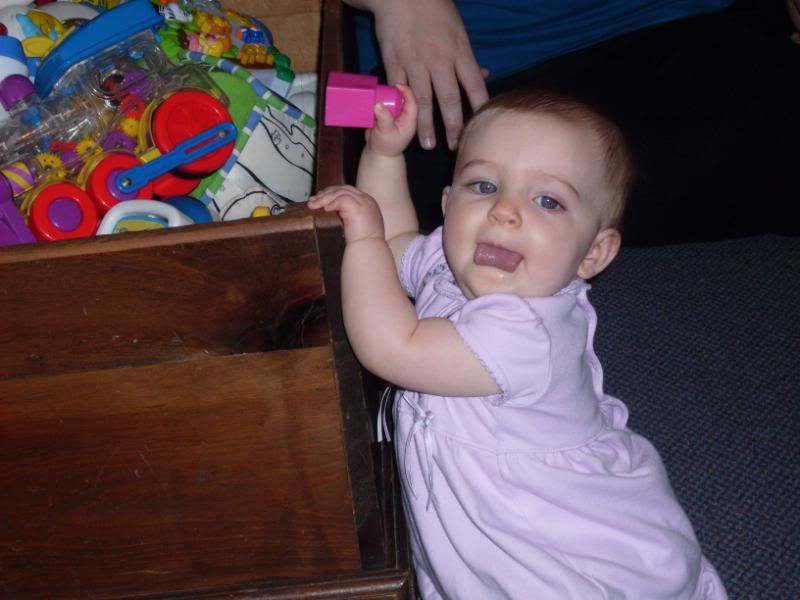 These teeth are good for something...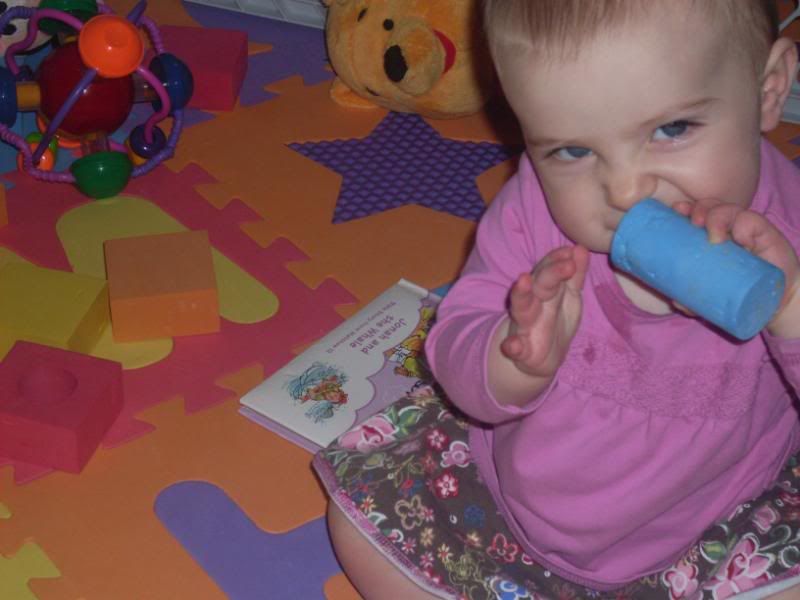 This is one of her favorite things lately. Since she's dicovered her tongue, it's rarely in her mouth.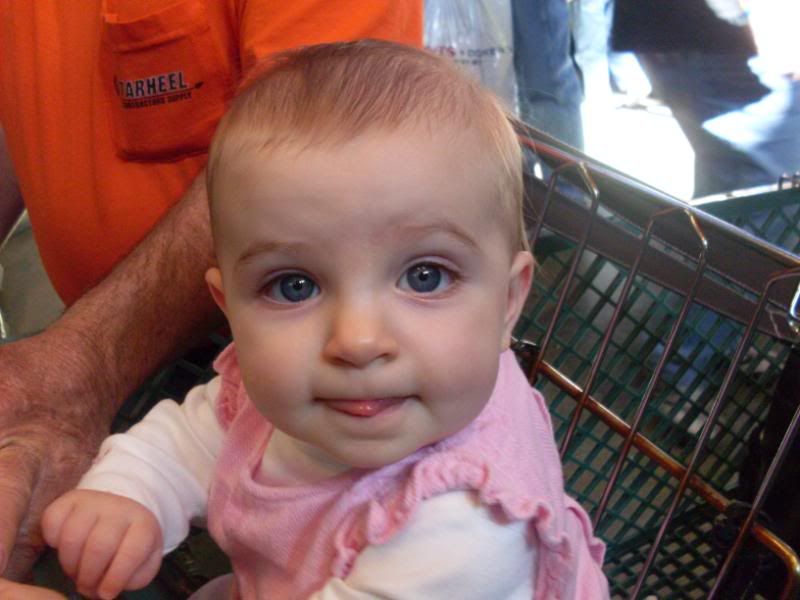 Another fine example of showing off the tongue!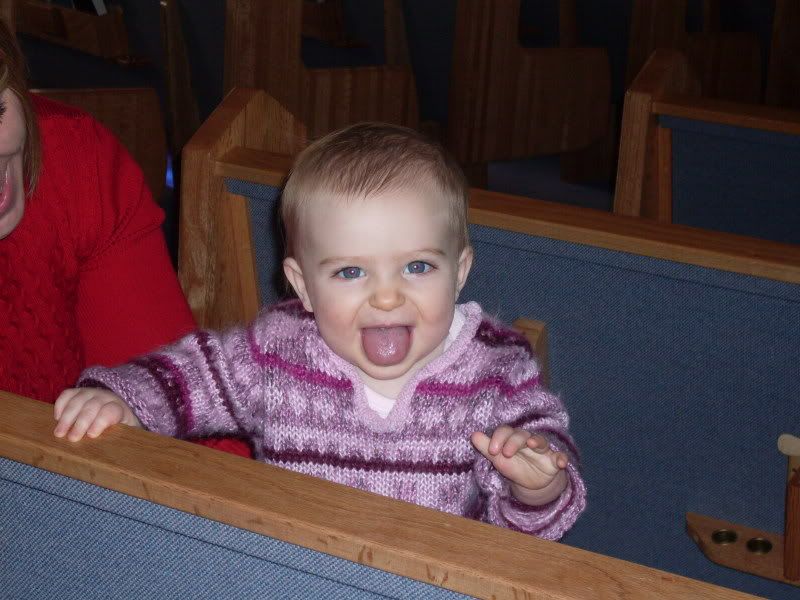 And finally, Christmas card pic 2008. Showing off all eight of those pearly whites!!