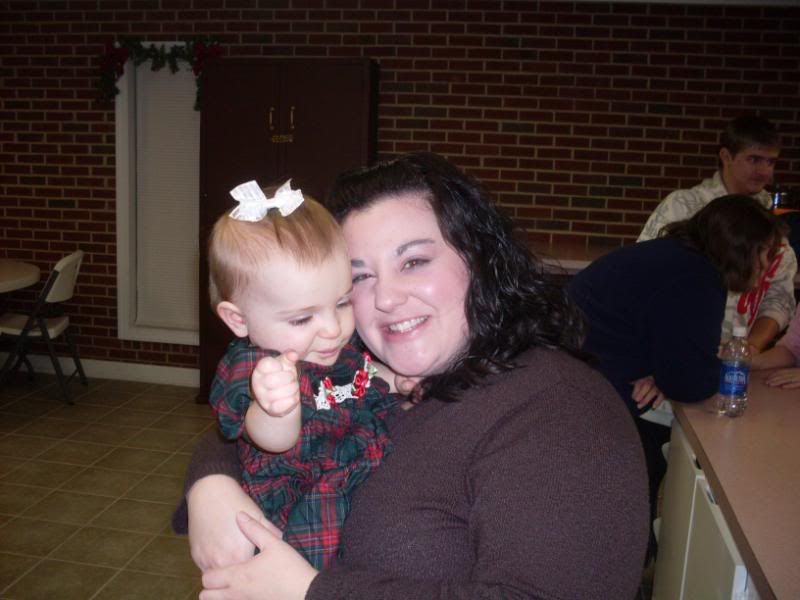 Getting some love from Mommy!!
She liked the bows better than anything.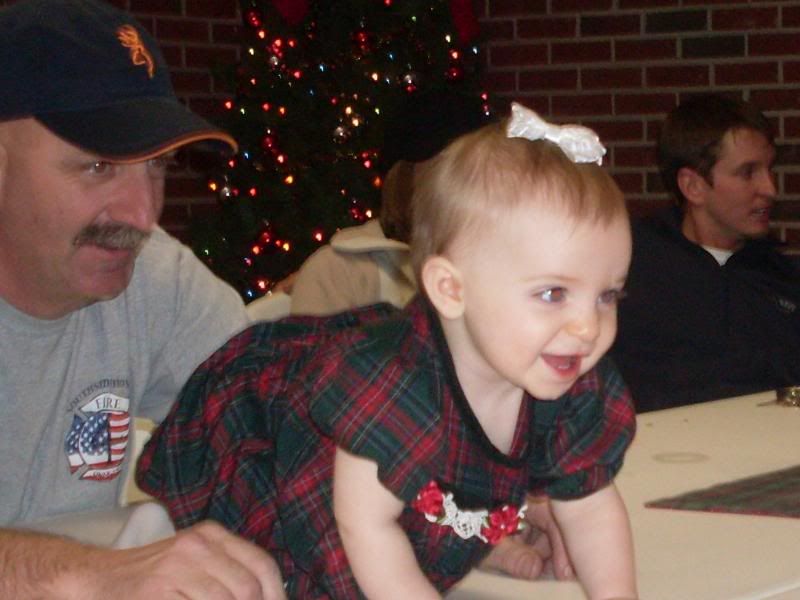 Getting her great uncles to let her do whatever she wanted!
Tearing off that first tiny piece of wrapping paper cautiously since we'd been telling her "No, No!" for days!
How 'bout you hold the box, Ma?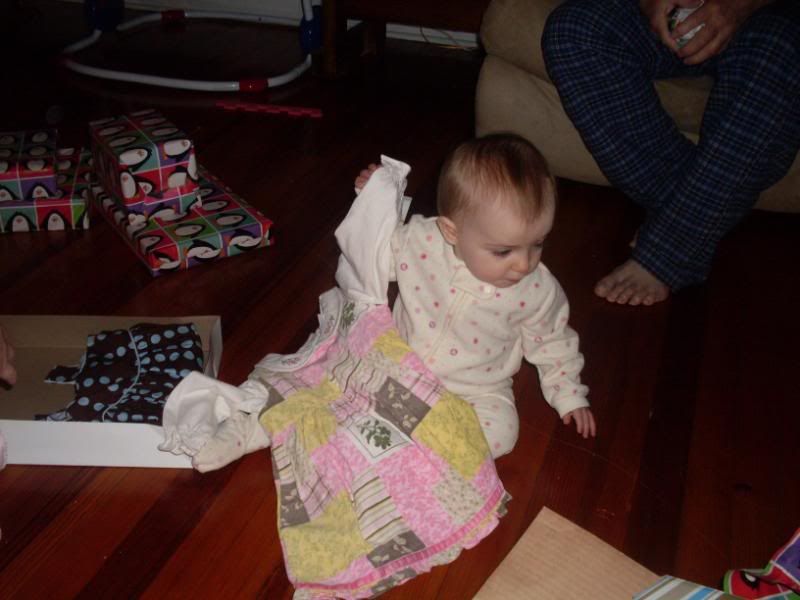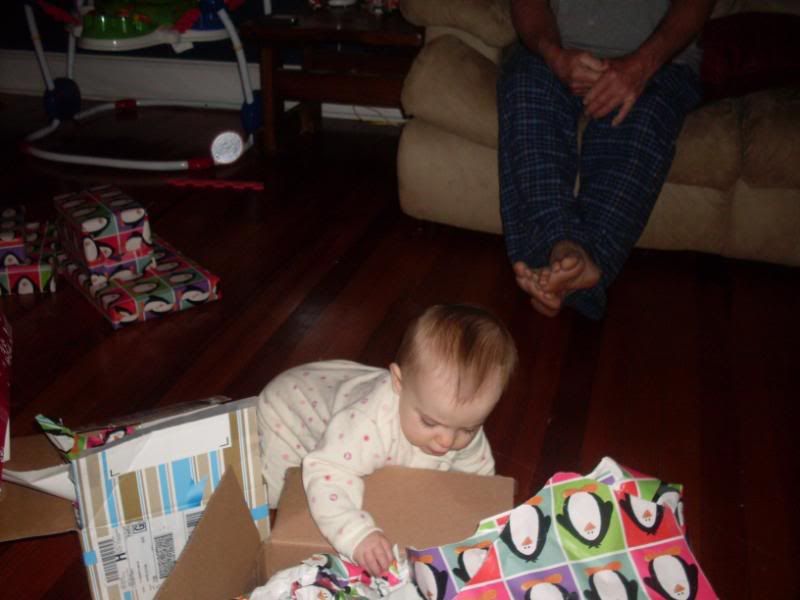 Really ripping into it!
Showing off her new "pony"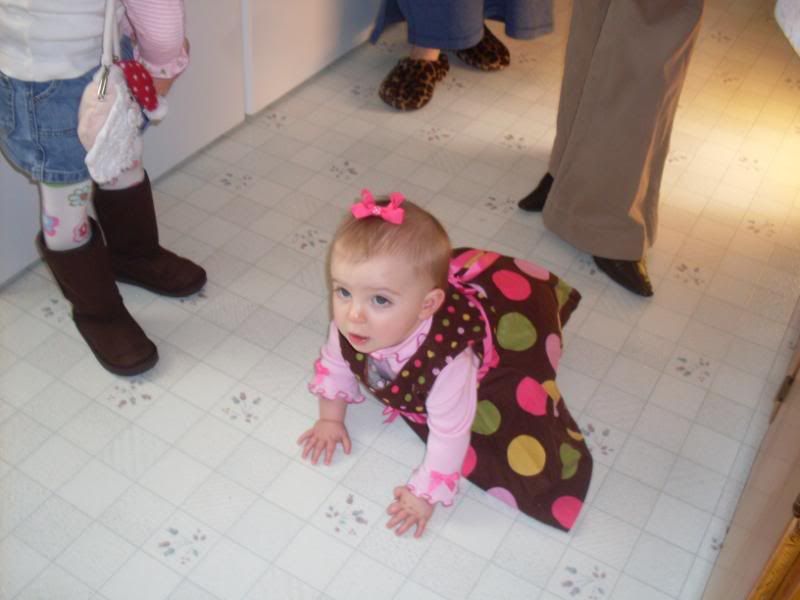 Trying to find a way to escape the Smith clan!!
With my Grandma Smith
Trying to figure out if the bag is worth her time!
With the Hurd cousins.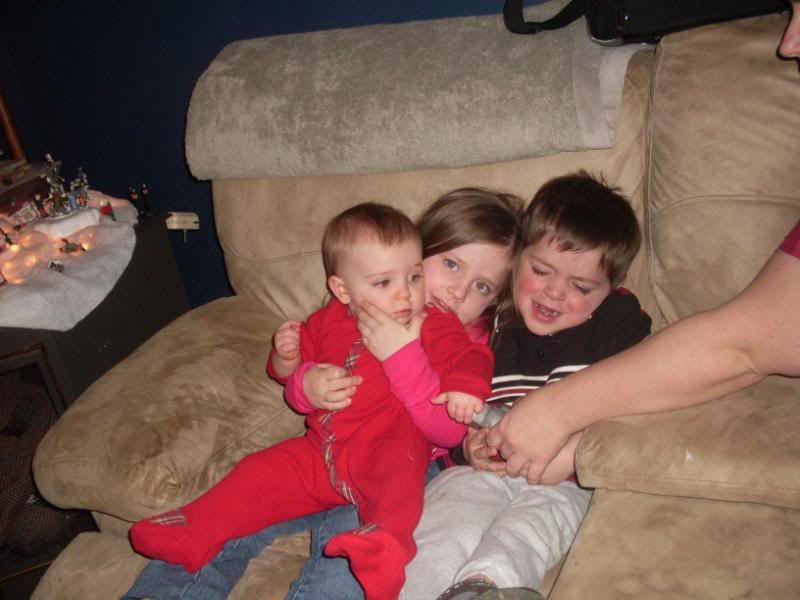 With the Smith cousins.
With Aunt Crystal
Colby trying to sleep amidst the chaos!
I love Christmas!!!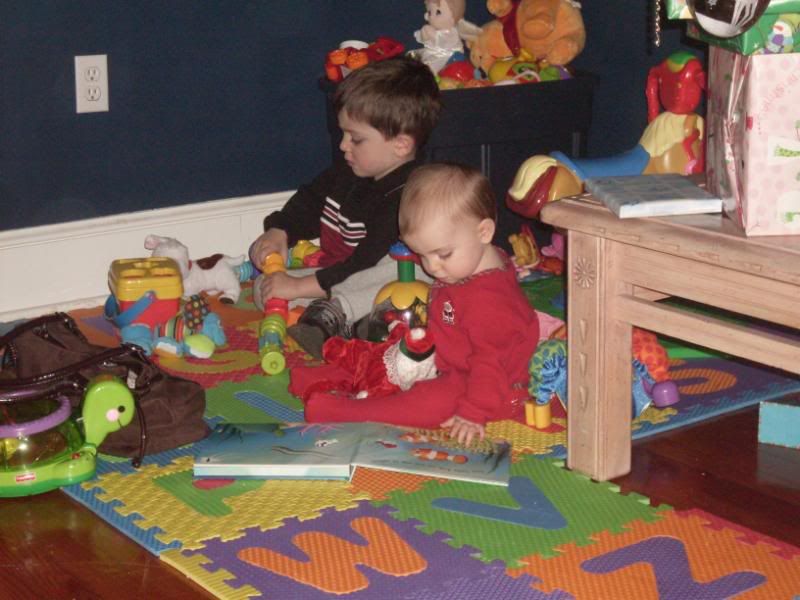 Playing with some of her new stuff before opening gifts from Grammy and Pawpaw!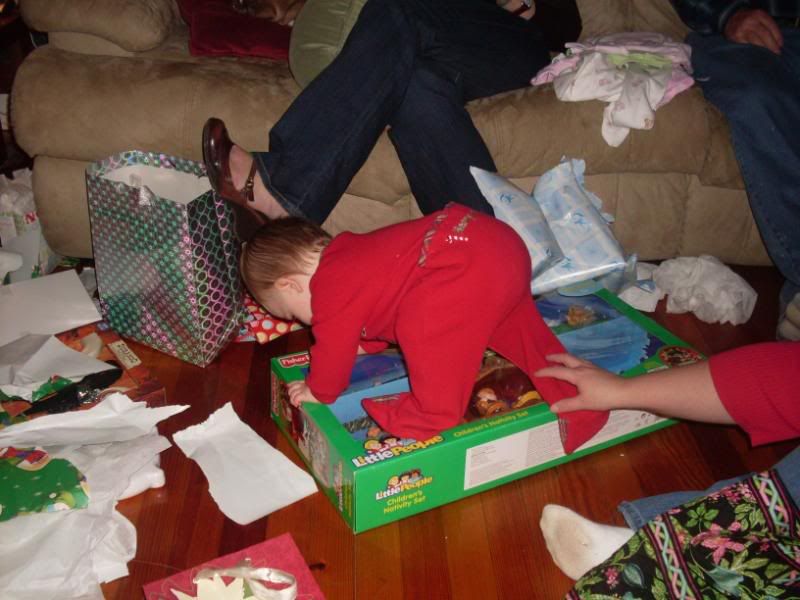 Okay, Ma! I know how this works now, get these little people OUT!!
Hope you all had a wonderful Christmas with your families!