This is the only pic I have of Alaena in the snow because she had bronchitis last week, so I bundled her up quickly, sat her down, and took the picture. Apparently she doesn't have a high opinion of snow.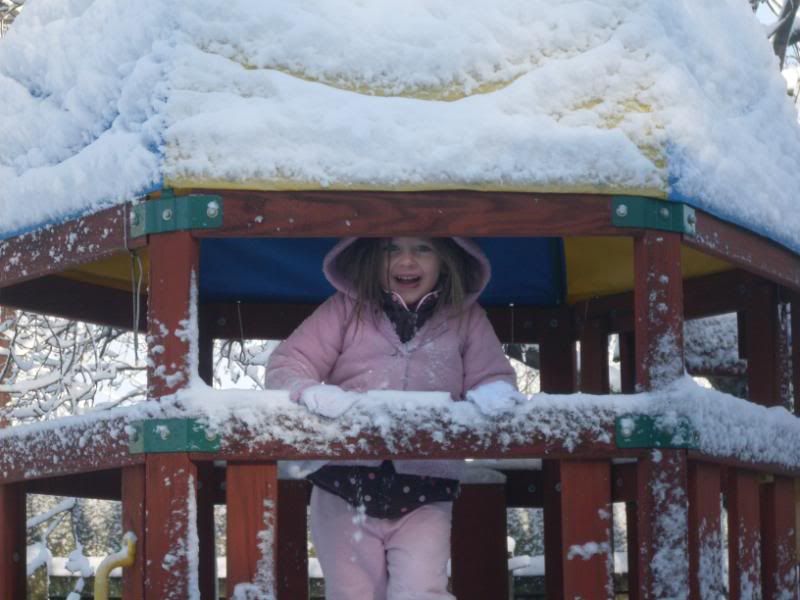 Here's Raegan preparing to go down the slide that is full of snow. I don't know that I've seen either her or Trace on the slide in a good while. Apprently snow adds joy to sliding.
And here's Trace, the human slide snowplow.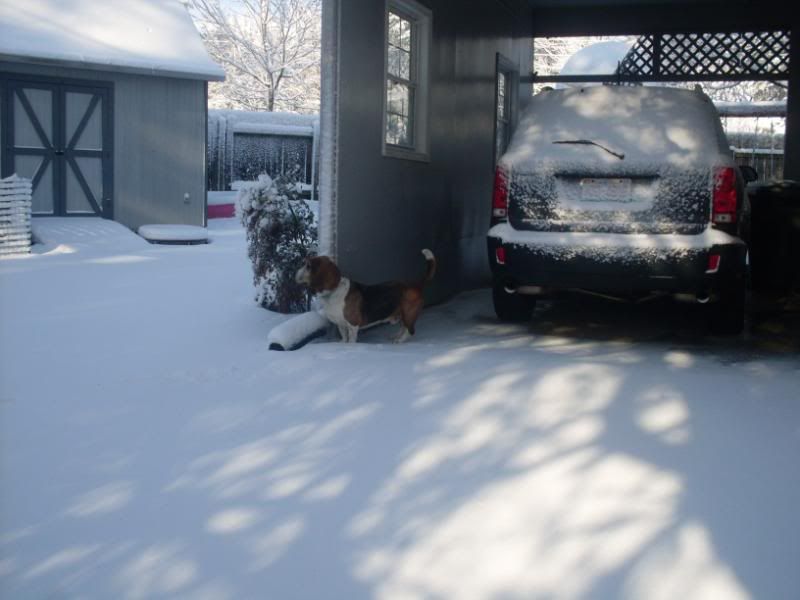 And here's Copper, Crystal's basset hound just before he bounded off through the snow like a rabbit. He ran around like a crazy dog for at least half an hour. You see my car in the background. It was covered with snow UNDER THE CARPORT because the wind was blowing like crazy.