This week I'm getting a new roommate. My cousin Tracy is in the process of moving in. Hopefully she'll have everything moved in by next week.
Now, Tracy is a really funny, outgoing type of person, so I always knew that living with her was going to be interesting. And fun I hope! But when I got home last night I saw something I didn't quite expect.
Standing in my bay window was a life-sized cardboard cut-out of this guy: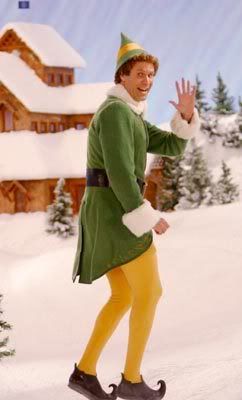 That's right folks. I'm living with an elf-lover. This may be more interesting than I expected.